cedar hill
 >> disinfection
DISINFECTION SERVICES

Cedar Hill and Testing

✅Call (214) 225-3150. DISINFECTION SERVICES If you believe anyone has interacted with someone with an infection and have visited your properties, CALL to book in a ✅ decontamination solution ✅. Sanitization for medical and commercial facilities.

✅CATSTRONG DISINFECTANT SERVICES (214) 225-3150 to schedule an appointment for an estimate.
---
THE HEALTHY ENVIRONMENT WORK PLAN $
This work plan is less labor intensive and provides the least amount of daily interruption. Excellent for preventative measures and can be set up on an ongoing monthly or quarterly preferred customer agreement. This is the least invasive/intensive work plan that we offer. With this procedure, Catstrong will come in & perform a fogging treatment and application with an ANTIVIRAL inhibitor, seal openings if necessary for the recommended treatment time, and if needed ventilate the area once the procedure is completed. This work plan is less labor intensive and provides the least amount of daily interruption and can be done after hours. This will helps create a healthy and safe work environment for very minimal cost.
---
TOUCH POINT WORK PLAN $$
This work plan includes the disinfectant of potential touchpoint areas by hand. Catstrong will hand wipe and disinfect door knobs, light switches, misc. handles, non porous contents such as desk chair arms, desk tops. counter tops….. This work plan will help reduce potential harmful bacteria and viruses and will include the Healthy Environment Work Plan. Expect areas to be closed and some daily interruption.
---
THE ALL INCLUSIVE WORK PLAN $$$
Additional to any work plan: Deep Cleaning of Carpet, Fabric furniture, fabric panels …..can be added to any of the above plans.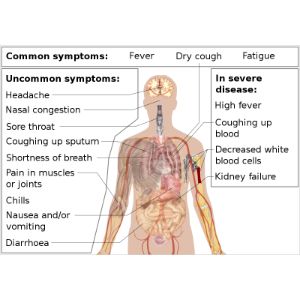 DISINFECTANT Services and Sanitization?
ANTI-VIRAL Services will strive to aid and keep your employees and family members in a healthy environment . We provide services for healthcare facilities, senior living, school districts and municipalities. Other services provided include: mold remediation and water damage restoration, Fire restoration and DISINFECTION for medical and commercial facilities.
As the Coronavirus, formally known as COVID-19, continues to spread around the world and has reached all states through the U.S., Catstrong stands ready to assist Texas local businesses, schools, Senior Living centers and government entities in minimizing the risk to customers, tenants and the public posed by potential viruses and bacteria.

We are equipped to help inhibit bacterial growth in any facility or home that may need some type of immediate deterrent of human and animal viruses . Understanding that this could be a very costly event we make every attempt to minimize your cost in taking on preventive measures in assisting your business or personal home with competitive pricing. If you are considering helping minimize the risk to your business and or a homeowner - Always ask for a second opinion and price before choosing who you will use to make your business or dwelling a healthier environment.

In our sanitization processes, we only use disinfectants that have been deemed effective by a high DISINFECTANT performance. Currently no disinfectant products on the market today can claim to kill the particular strain of COVID-19 involved in the current pandemic due to the fact that it is a new virus, our products are very effective against a broad spectrum of bacteria growth.

At Catstrong, we are ready to assist your company in DISINFECTING your place of business and helping make it a healthy and safe work environment. We are ready as well as equipped to assess as well as treat your residence or commercial building. With these services it will help reduce the risk of infection or illness, preventing cross contamination and reduce downtime in operations. Your health and wellness are our top concern.
---
Important Information about COVID 19
Coronavirus disease 2019 (COVID-19) is a contagious disease caused by severe acute respiratory syndrome coronavirus 2 (SARS-CoV-2). The first case was identified in Wuhan, China, in December 2019. It has since spread worldwide, leading to an ongoing pandemic.
What are the signs and symptoms of the coronavirus disease?
One of the most typical signs and symptoms are fever, cough, lack of breath, and also breathing troubles. In much more extreme situations infection can cause pneumonia, serious acute respiratory syndrome, and also fatality. The duration within which the signs and symptoms would show up is 2-14 days.
What is a mass gathering?
An event counts as a mass gatherings if the variety of individuals it unites is so large that it has the prospective to stress the planning and reaction resources of the wellness system in the community where it happens./p>
Can animals obtain the coronavirus illness?
Currently, there is no proof that companion animals/pets such as pet dogs or felines can be contaminated with the virus. Nonetheless, it is constantly a great idea to wash your hands with soap and water after contact with pets.
What is the threat of my youngster coming to be sick with the coronavirus illness?
Based on available proof, kids do not seem at higher threat for COVID-19 than grownups. While some children and also babies have actually been sick with COVID-19, adults make up a lot of the well-known instances to date.
Is the coronavirus illness new?
Coronavirus illness (COVID-19) is a new stress that was uncovered in 2019 and has not been previously determined in humans.
What are the kinds of coronavirus?
sCoronaviruses are a large family of viruses that are common in individuals and also many different species of animals, including camels, cattle, pet cats, as well as bats. Rarely, pet coronaviruses can contaminate people and afterwards spread out between individuals.
What are emergency warning signs for somebody with the coronavirus condition?
Emergency situation warning signs include: Difficulty breathing or lack of breath.Persistent discomfort or pressure in the chest.New confusion or lack of ability to arouse.Bluish lips or face.This listing is not all inclusive. Please consult your medical service provider for any other signs that are severe or concerning.
Just how do you decontaminate surfaces for the coronavirus condition?
For sanitization, weakened house bleach remedies, alcohol remedies with at the very least 70% alcohol, and most common EPA-registered home anti-bacterials must work.
Should I take a trip during the coronavirus illness break out?
Individuals at higher danger for serious disease are older adults and individuals of any kind of age with severe chronic clinical problems (such as cardiovascular disease, lung illness, or diabetic issues). CDC suggests that vacationers at higher danger for COVID-19 issues stay clear of all cruise travel as well as inessential air travel.
Can you get the coronavirus disease by touching a surface?
People might catch COVID-19 by touching infected surfaces or things and afterwards touching their eyes, nose or mouth.
Who is most at risk for the coronavirus disease?
People of all ages can be contaminated by the new coronavirus (2019-nCoV). Older individuals, as well as individuals with pre-existing medical conditions (such as asthma, diabetic issues, heart problem) seem more prone to becoming significantly ill with the infection. WHO recommends people of every ages to take actions to safeguard themselves from the virus, as an example by adhering to excellent hand hygiene as well as great respiratory health.
Should I most likely to the health center if I am sick?
People that are gently sick with COVID-19 are able to isolate in the house during their ailment. You should restrict activities outside your residence, except for getting healthcare. Do not most likely to function, institution, or public areas. Stay clear of using mass transit, ride-sharing, or taxis.
What can I do to avoid the coronavirus disease in the house?
Advise everybody in your home of the importance of exercising everyday preventative activities that can help stop the spread of breathing health problems: Avoid close contact with individuals who are sick.Stay house when you are sick, other than to obtain clinical care.Cover your coughings and also sneezes with a tissue.Clean often touched surface areas and also objects daily (e.g., tables, kitchen counters, light buttons, doorknobs, and also closet takes care of) utilizing a routine house cleaning agent and also water.
How much time should I remain in house seclusion if I have the coronavirus disease?
Stay at house up until advised to leave: People with verified COVID-19 needs to continue to be under home seclusion preventative measures until the threat of secondary transmission to others is thought to be reduced. Speak to your doctor: The decision to cease home isolation safety measures need to be made on a case-by-case basis, in examination with doctor as well as state and also regional health divisions.
What is the incubation duration of the coronavirus illness?
The incubation period indicates the time between capturing the virus as well as starting to have signs of the disease. Most quotes of the incubation duration for COVID-19 range from 1-14 days, a lot of frequently around five days. These estimates will certainly be upgraded as more data appear.
The Covid-19 Uniformity Action Fund is a safe method for people, philanthropies and businesses to contribute to the WHO-led initiative to respond to the pandemic.The United
Nations Structure and also the Swiss Philanthropy Foundation have developed the solidarity fund to sustain WHO as well as partners in an enormous effort to assist countries avoid, detect, as well as handle the novel coronavirus and also especially those where the demands are the greatest.
Can the coronavirus condition spread through drinking water?
The COVID-19 virus has not been discovered in alcohol consumption water. Conventional water treatment methods that use filtering as well as sanitization, such as those in the majority of community drinking water supply, should eliminate or inactivate the infection that triggers COVID-19.
What are the symptoms of the coronavirus illness?
The most common signs of COVID-19 are high temperature, fatigue, as well as dry cough. Some clients might have aches and pains, nasal congestion, dripping nose, aching throat or looseness of the bowels. These signs and symptoms are usually mild as well as begin gradually.
Is coughing a symptom of the coronavirus condition?
There are simple things you can do to help keep on your own as well as others healthy.Wash your hands typically with soap and also water for a minimum of 20 secs, particularly after blowing your nose, coughing, or sneezing; going to the bathroom; as well as prior to eating or preparing food.Avoid touching your eyes, nose, and also mouth with unwashed hands.Stay house when you are sick.Cover your cough or sneeze with a cells, after that toss the tissue in the trash.
Exactly how can you protect against the spread of the coronavirus disease?
There is no certain therapy for condition caused by a novel coronavirus. However, much of the signs and symptoms can be treated and also consequently treatment based upon the person's clinical problem.
What is the therapy for the coronavirus illness?
Using readily available initial data, the median time from start to clinical recovery for moderate situations is roughly 2 weeks as well as is 3-6 weeks for people with severe or crucial illness.
What is the recovery time for the coronavirus illness?
Using offered initial data, the mean time from beginning to clinical recuperation for light situations is around 2 weeks and also is 3-6 weeks for patients with extreme or critical disease.
Can children get the coronavirus condition?
We know it is possible for individuals of any kind of age to be contaminated with the virus, but so far there are fairly couple of situations of COVID-19 reported amongst kids.
Is there a vaccine for the coronavirus disease?
When an illness is new, there is no vaccine up until one is established. It can take a number of years for a brand-new vaccination to be established.
Should I have contact with my family pet if I have the coronavirus condition?
When possible, have one more participant of your household care for your animals while you are sick. If you are sick with COVID-19, prevent contact with your pet, including petting, snuggling, being kissed or licked, and sharing food. If you should take care of your animal or be around pets while you are sick, wash your hands before and also after you connect with family pets and also use a facemask.
Why do I need to keep away from people that are coughing or sneezing?
When a person coughs or sneezes they spray tiny liquid beads from their nose or mouth which may contain virus. If you are too close, you can breathe in the droplets, including the COVID-19 virus if the individual coughing has the condition.<
Who should be evaluated for the coronavirus illness?
Your physician will certainly identify if you have signs and symptoms of COVID-19 and also whether you should be tested. In the beginning of infection, it is possible the virus will not be found. For COVID-19, an adverse test result for a sample accumulated while an individual has symptoms most likely implies that the COVID-19 virus is not causing their present health problem.

 
Coronavirus Disinfectants
Disinfectants are chemical agents designed to inactivate or destroy microorganisms on inert surfaces. Disinfection does not necessarily kill all microorganisms, especially resistant bacterial spores; it is less effective than sterilization, which is an extreme physical or chemical process that kills all types of life. Disinfectants are generally distinguished from other antimicrobial agents such as antibiotics, which destroy microorganisms within the body, and antiseptics, which destroy microorganisms on living tissue. Disinfectants are also different from biocides—the latter are intended to destroy all forms of life, not just microorganisms. Disinfectants work by destroying the cell wall of microbes or interfering with their metabolism. It is also a form of decontamination, and can be defined as the process whereby physical or chemical methods are used to reduce the amount of pathogenic microorganisms on a surface.
Covid-19 Sanitisation
Sanitizers are substances that simultaneously clean and disinfect. Disinfectants kill more germs than sanitizers. Disinfectants are frequently used in hospitals, dental surgeries, kitchens, and bathrooms to kill infectious organisms. Sanitizers are mild compared to disinfectants and are used majorly to clean things which are in human contact whereas disinfectants are concentrated and are used to clean surfaces like floors and building premises.
Coronavirus disease 2019 (COVID-19) is a contagious disease caused by severe acute respiratory syndrome coronavirus 2 (SARS-CoV-2). The first case was identified in Wuhan, China, in December 2019. It has since spread worldwide, leading to an ongoing pandemic.
The virus that causes COVID-19 spreads mainly when an infected person is in close contactCornoavirus with another person. Small droplets and aerosols containing the virus can spread from an infected person's nose and mouth as they breathe, cough, sneeze, sing, or speak. Other people are infected if the virus gets into their mouth, nose or eyes. The virus may also spread via contaminated surfaces, although this is not thought to be the main route of transmission. The exact route of transmission is rarely proven conclusively, but infection mainly happens when people are near each other for long enough. It can spread as early as two days before infected persons show symptoms, and from individuals who never experience symptoms. People remain infectious for up to ten days in moderate cases, and two weeks in severe cases. Various testing methods have been developed to diagnose the disease. The standard diagnosis method is by real-time reverse transcription polymerase chain reaction (rRT-PCR) from a nasopharyngeal swab.
Decontamination (sometimes abbreviated as decon, dcon, or decontam) is the process of removing contaminants on an object or area, including chemicals, micro-organisms or radioactive substances. This may be achieved by chemical reaction, disinfection or physical removal. It refers to specific action taken to reduce the hazard posed by such contaminants, as opposed to general cleaning.
Covid-19 Cleaning Services
Cleaning Services are accomplished by physically wiping surfaces to clean and remove visible soils. #Disinfection Services kill viruses on surfaces or objects. Disinfecting works by using EPA registered chemicals to wet surfaces and allowing contact/dwell time to kill the virus in compliance with CDC guidelines.
Providing DISINFECTION Services Cedar Hill TX 
Why Choose Us?
Very Experience

Open 24 Hours Every day

Fast Arrival Time

Competitive Pricing

Accepting Credit Cards

Quick and Honest Service

Excellent Customer Service

Commitment and Promise

Embrace New Technology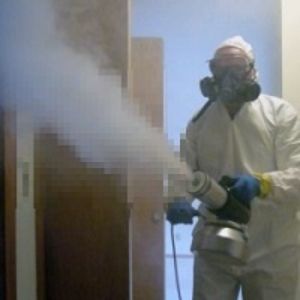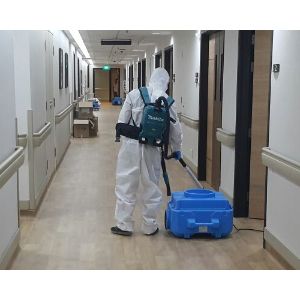 More about Cedar Hill
Cedar Hill
Cedar Hill is a cities in Dallas and Ellis counties in the U.S. state of Texas. It is located approximately 16 miles (26 km) southwest of downtown Dallas and is situated along the eastern shore of Joe Pool Lake and Cedar Hill State Park. The population was 45,028 at the 2010 census.Cedar Hill is a suburb of Dallas and is part of the Best Southwest area, which includes the nearby cities of DeSoto, Duncanville, and Lancaster.Early in its history, Cedar Hill lay along a branch of the Chisholm Trail and served as the temporary county seat of Dallas County. In 1856, a tornado swept through the town killing nine people and destroying most of its buildings. The seat of the county was moved to Dallas not long after.
Learn more about Cedar Hill TX - Visit
Cedar Hill
Cedar Hill TX Demogrpahic information
Cedar Hill Texas
Cedar Hill
">Cedar Hill TX  
Catstrong is a Disinfection Service Company servicing the entire Cedar Hill TX
area, including 75104 75106 75115 75137 75154 76065